FOOD and drink lovers have some tasty offers to look forward to with the launch of the first-ever Redcar and Cleveland hospitality event.
'A Taste of Redcar and Cleveland' which takes place from Wednesday 25th January to Sunday 5th February, will celebrate the areas flourishing food and drink scene by encouraging residents and visitors to support the areas hospitality industry.
Over 20 businesses have signed up to take part in the campaign which has been organised by Redcar & Cleveland Borough Council.
Those taking part include Daisy-Mae's Vintage Tea Room, Sugar Noms, Parlours, Real Meals Deli and Cafe, Kirkleatham Walled Gardens, Tommy Tuckers, O'Gradys Hotel, MaQueens Bar, The Yorkshire Lass, The Starting Gate, R&R Bistro, Badger's Bar, The Priory Bistro, Jolly Sailors, Wilton Golf Club, Cookfella's Wine Bar & Eatery, The Twisted Peel and Reloved Community Café The Lounge at Loftus, Footprints Community Café and The Shack.
Throughout the event, the food and drinks venues will be offering either specific event menus or specials within their existing menu at the four price points of £5, £10, £15 or £20.
To take part please visit Enjoy (redcarcleveland.co.uk) for details of all the participating venues and their menus and download any associated vouchers to take with you.
People are also encouraged to share photos of them enjoying themselves on social media by using the #tasteofredcarandcleveland in their posts.
Councillor Louise Westbury, Cabinet Member for Climate Change, Environment and Culture, said: "It has been a challenging few years for the hospitality industry and we hope the campaign provides the areas food and drinks businesses with the opportunity to showcase what they have to offer, boost trade and attract new customers during a traditionally quieter period for hospitality.
"We have a thriving and varied restaurant, cafe and pub scene in Redcar and Cleveland, and this is a great opportunity for residents and visitors to try them out."
Helen Leonard, owner of Cookfella's Wine Bar and Eatery in Guisborough, said:
"I am supporting 'A Taste of Redcar and Cleveland' because I think it is important for local people to experience the locally owned, great places we have in Redcar & Cleveland.
"Making us accessible to local people and visitors with a guaranteed special offer gives people the confidence to try us out.
"We have been a part of Teesside Restaurant week which has been a success for us to gain new business, so advertising even closer to home is a win-win for us.
"Who doesn't want to try a tasting menu for £20, a real bargain for people to discover great food and become Cookfella regulars."
Image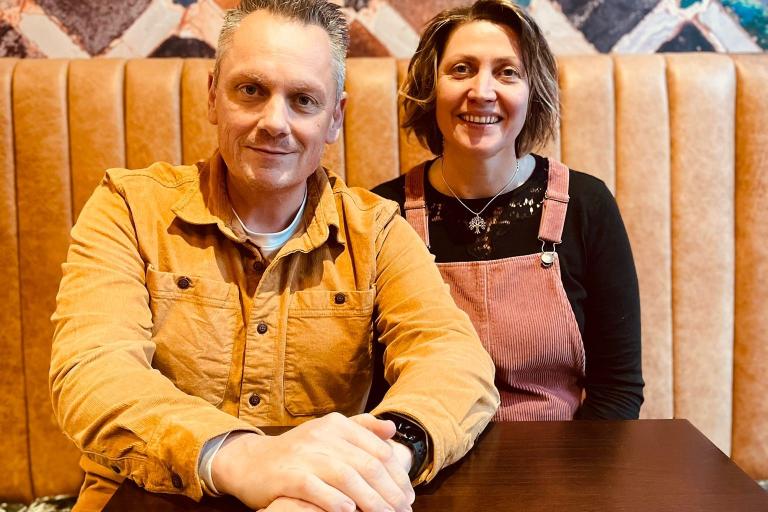 Allison Hinchliffe, Club Secretary at Wilton Golf Club, added:
"We are supporting 'A Taste of Redcar and Cleveland' to equip our local community with a better understanding of what facilities a golf club can offer to the whole community, over and above golf membership.
"Wilton Golf Club is a hidden gem, tucked away at the foot of the Eston Hills and surrounded by an abundance of mature trees providing breath-taking views to enjoy your dining experience.
"Supporting 'A Taste of Redcar and Cleveland' will guarantee visitors and the local community an opportunity to enjoy a delightful afternoon tea or that traditional Teesside dish, a parmo, with confidence and without having to be a member of the club."
Image