Thursday, 21 July, was a day full of joy and wonder for Jacob Bint, a 9 year old boy from Redcar and Cleveland.
On a visit requested by Councillor Barry Hunt together with the council's Waste and Recycling team and Fleet team, the young boy, who has some challenges, but has a huge love for bin wagons, was offered the chance to visit one of the council's depots and ride on one of the bin wagons accompanied by his mother and a member of stuff.
On Thursday morning, Jacob and his mother, Stacey Bint, arrived at the Central Depot in Redcar with barely contained enthusiasm. After signing in and receiving his personalised high vis and safety helmet, Jacob was offered a tour of the workshop.
Image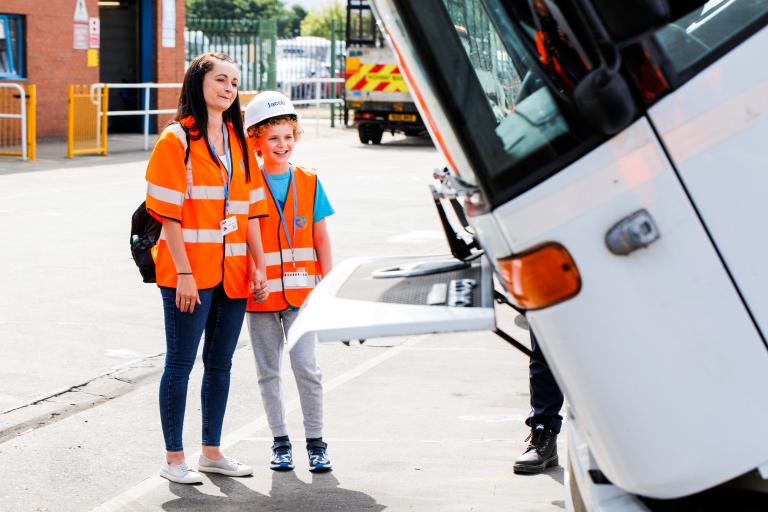 Jacob was shown how the Council's fleet were maintained, bin wagons operate from, and how the bins are emptied. The demonstration being followed by a ride around the depot's car park.
At the end of his visit, Jacob received a personalised Redcar & Cleveland toy bin wagon to add to his extended collection.
'This is his dream job,' said Jacob's mother. 'He's been obsessed with bin wagons since he was two years old, and he's been collecting them ever since. Every time our waste or recycling is collected, his eyes are on the window, the recycling days are his favourite. He was so excited when he heard about this visit.'
'This was the best day ever!' said Jacob with a big smile on his face.
Image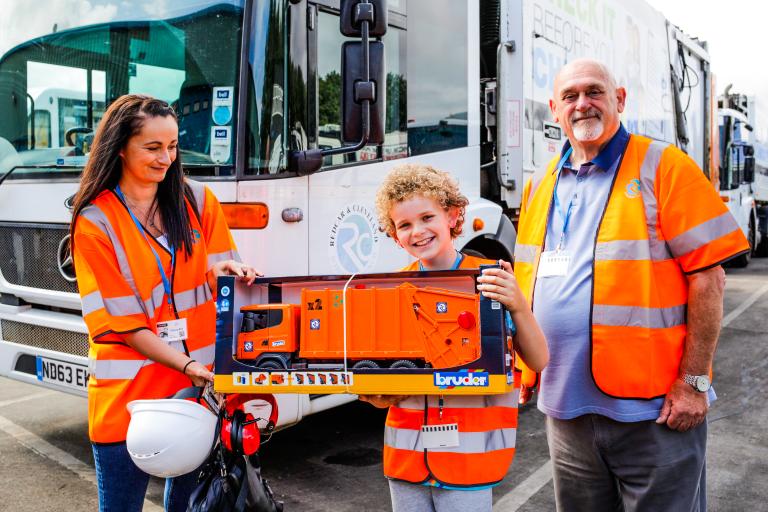 Cabinet Member for Neighbourhood and Housing, Cllr Barry Hunt said: 'It is always a pleasure to be able to bring so much joy to a child. Jacob is a bright and wonderful kid. He's full of enthusiasm and I'm glad that we could offer him a day to remember and fuel his passion for bin wagons.
"People tend to underestimate children with challenges, which is a shame because they have as much potential and drive as anyone else. I hope Jacob enjoyed his day and wish him all the best for the future."