The Council has been helping several communities across Redcar and Cleveland to brighten up and green up their alleyways, transforming them into safe spaces for socialising by installing alley-gates to tackle anti-social behaviour.
The scheme was initiated in 2015 and received such positive feedback from the residents that the Council has now installed nine alley gating schemes with the most recent one being completed in November 2021.
Three groups of neighbours have shared their stories of how they revamped their alleyways.
The residents of Alfred and Muriel Streets had their gates installed in 2019 which motivated them to work together and pool money to clean up and revive the alley with plants, lanterns, lights and paint, with some financial support from the Council.
In time, fruit trees and berries have also been added to their plant collection, but the highlights of the alley are the wall murals created by one of the residents, Dawn Monkhouse.
Samantha Jackson, who initiated this project and encouraged her neighbours to join in her efforts, said:
"It's still a work in progress, but we are very happy with how it's turning out. The kids are having so much fun playing here and I'm grateful to everybody who helped."
Image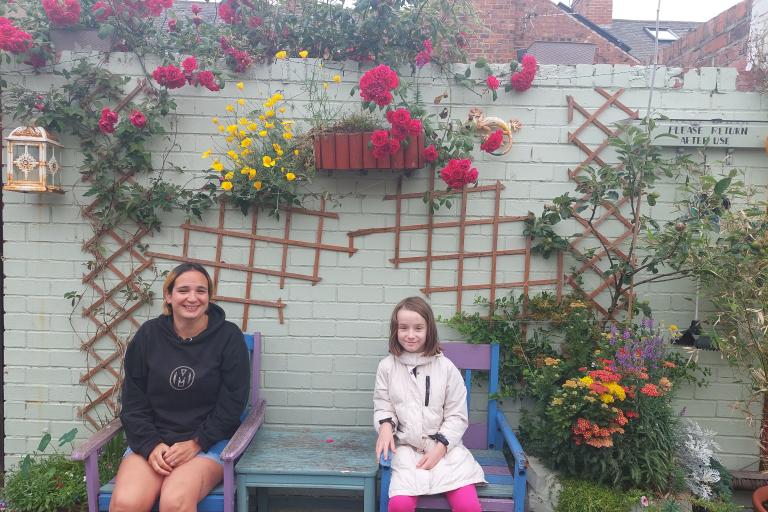 For the residents of Church Lane and Snowden Streets, their alley gates, also installed in 2019, made a massive difference, as they used to struggle with anti-social behaviour such as acts of vandalism and graffiti.
The works to brighten-up the alley started in 2020, during the Covid-19 pandemic, allowing some of the residents, who at the time were feeling lonely and isolated, to bond with each other, creating their own community and helping each other with their struggles.
What started as regular gatherings to clean up the alley, turned into outdoor quizzes and movie nights, Christmas and Halloween parties, giving the neighbours a way to socialise.
Elaine Oxley, one of the driving forces behind the project, said:
"Due to this back alley, we became a community. Before, we barely knew each other, we didn't speak more than your usual hello. But now, we've created our own network. This is a project that keeps giving."
Image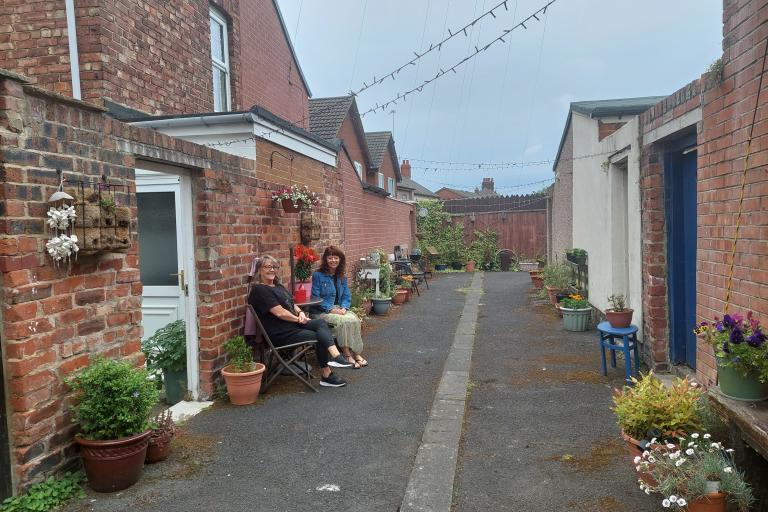 The alley-gates for Charles and Frances Streets have only been installed in 2021, but the residents did everything in their power to make their alley bright and colourful, building benches and tables out of wood pallets, acquiring picnic benches, adding flowers and even a small vegetable garden. Barbeque parties and children pool parties became regular events during summer.
Samantha Douglas, a resident who worked hard to brighten up the alley, said:
"The alley has definitely brought us closer together, but what matters the most to us is that the kids now have a safe space where they can play and become friends."
Image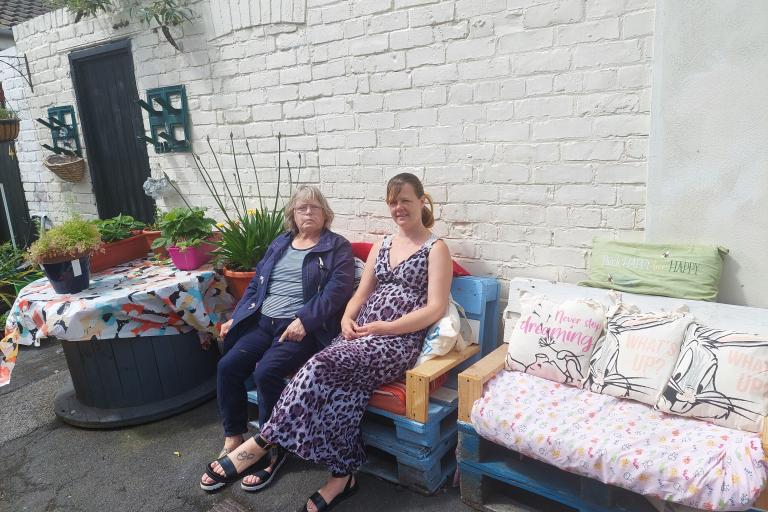 Cabinet member for Neighbourhood and Housing, Cllr Adam Brook, said:
"It is delightful to see so many cases of neighbours creating their own support networks and becoming a unified community. We were glad to work together with these groups and support them in creating a bright, safe and relaxing space to socialise and organise entertaining activities that can help bring people together."
Those interested in requesting their alleyways to be gated off, please contact Barbara Webster by email at Barbara.Webster@redcar-cleveland.gov.uk or phone at 07733 110168. Alternatively, residents can use the online report tool at www.redcar-cleveland.gov.uk.
All requests will be acknowledged and logged by the Council's Community Safety and Streetscene Service, and the team will give advice and signpost requestors to sources of support and information.